Welcome to Publication Services
Publication Services is open Monday thru Friday, 8:30a to 4:30p. We will eventually expand our hours to accommodate evening classes.
Making Print Requests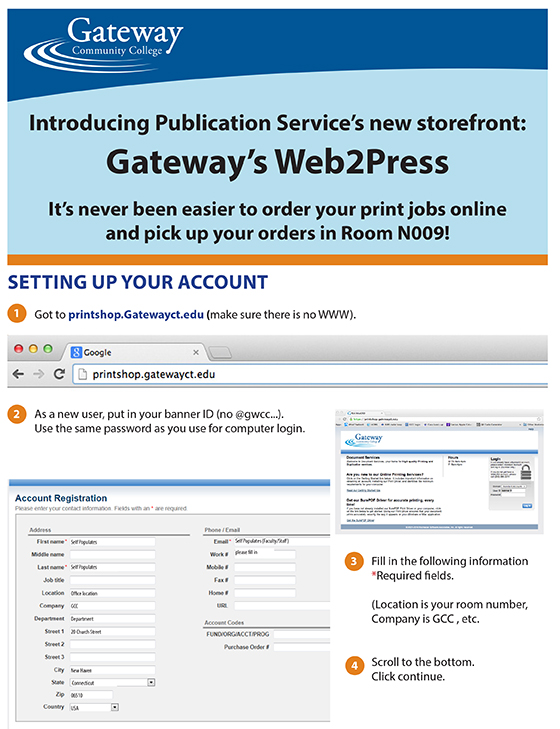 Upload your PDF file directly to Gateway's Web2Press, printshop.Gatewayct.edu (make sure there is no www).
For complete instructions on how to sign in and upload your file, click the graphic to the left.

Depending on your request, jobs may take two to seven (2 to 7) working days and are completed on a first-come, first-served basis.
Larger jobs, and projects that involve graphic design, may take longer. We respectfully request that you plan ahead.
The publication services area does not offer copy machines for public use. All machines in this area must be operated by trained personnel. There are machines on campus for departmental use.
Faculty that need to pick up print jobs after hours should call or email the Publication Services department to make arrangements for pick up.