A message from the Regional President
I am pleased to welcome you to Gateway Community College,
As we temporarily transition into an online learning format, I want to thank everyone who is working so diligently to assure that our students receive the best education possible during this unprecedented and challenging time.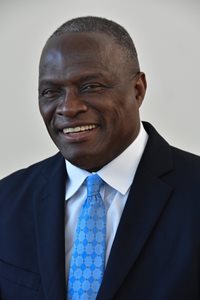 Within this website you will find a wealth of information about the college, over 90 degree and certificate programs, policies and procedures, and all of the specifics you will need to navigate your time at GCC, from admission to graduation.
The college website is an important resource and reference during your time at the college. This website provides a comprehensive review of our excellent academic programs and courses, expansive student activities, and the wealth of resources and opportunities available at GCC. It also gives you information about faculty, staff and administration and provides an overview of policy and procedures, but there is so much more to offer during your time at GCC.
The faculty, staff and administration are deeply committed to providing the support and encouragement that every student on the GCC campus needs, with an unwavering commitment to helping each student successfully realize their academic goals.
We are also committed to providing you with the education and skills you will need to meet the demands of the business and professional community, making you valuable in the workplace. Whether you're attending GCC to earn credits for an employment opportunity, or to transfer to a four-year institution, or brushing up on skills for professional development or personal enrichment, you will find the programs to help you realize your dreams and ambitions, and the people to help you get there.
I hope you will make the most of your Gateway Community College education, and I look forward to seeing you on campus when regular operations are restored. In the meantime, I encourage you to do all that you can to continue your studies while also taking every precaution in the coming weeks to remain well.
Sincerely,
Thomas Coley, Ph.D.
Shoreline-West Regional President